about restaurant
SUSHI, Teppanyaki & Bar
Enjoy delicious Food
This is a really fun place to go for dinner. It is good for a date, family outing, or a birthday celebration. I like how they have both cooked food and sushi. I like to take groups of people with mixed tastes because there is something that pleases everyone.
I have also found that this is a pretty good place to take kids. The cooking "show" keeps their attention and provides so entertainment so parents don't have to. That alone is worth the price!
The food really. I like their rolls and the dinner entrees. Sometimes that chicken and beef are a little over-cooked, but the chef is right there to talk about that. Also, if there are food allergies, the table chef is careful to cook everything seperately. That is relieving when going to a Japanese style restaraunt with someone who has a seafood allergy.
Reservations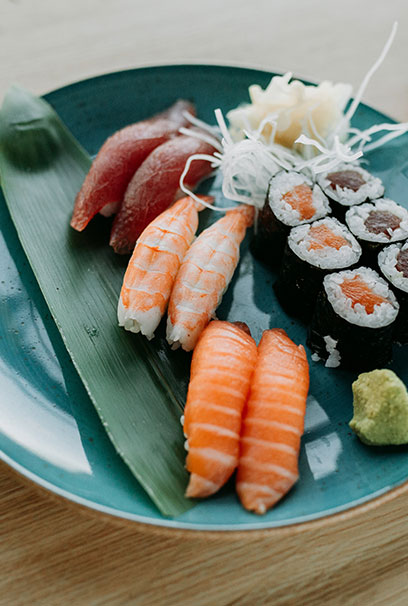 Excellent cuisine. In the kitchen, we only
use fresh original Japanese products
gallery photos
See unique photos
of dishes and interiors
View More